Tricia Lee, MD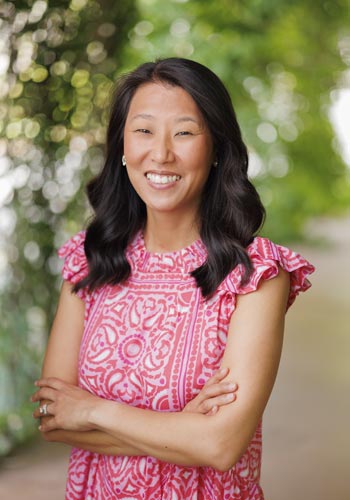 Dr. Lee's professional journey includes significant contributions to private practices in both Manhattan and Mt. Sinai, where her expertise played a pivotal role in facilitating substantial expansions. Over the past three years, Dr. Lee has demonstrated her medical prowess as a dedicated Medical Doctor at Children's Healthcare of Atlanta (CHOA) and Assistant Professor at Emory. In addition to her roles, she was the Associate Program Director for the Fellowship Program, lending her expertise as a co-investigator in several noteworthy food allergy clinical trials. Dr. Lee's commitment to mentorship is evident through her guidance of numerous doctoral students, fellows, and undergraduates.
Notably, she has been instrumental in the evolution of the physician builder feature within the top-tier electronic medical record system, Epic. Dr. Lee's engagement with the local community is equally commendable, as she actively participates in events such as the Teal Pumpkin Project playdate. Furthermore, her efforts extend to educating local schools about optimal approaches to managing food allergies, showcasing her dedication to promoting well-being beyond the confines of her medical practice.
Dr. Lee is married to her husband, Matt, and together they have two sons, Daniel and Michael. They live in Decatur where their children attend the local public schools. She is invested in her community from volunteering at her local church children's program to presenting at the neighborhood school's career day. In her spare time, she enjoys trying new restaurants, shopping at farmer's markets, and supporting local theater.
Education
Fellowship: Allergy & Immunology, Icahn School of Medicine at Mount Sinai, New York, NY
Internship & Residency: Internal Medicine/Pediatrics, University of Louisville School of Medicine, Louisville, KY
Medical School: Mercer University School of Medicine, Macon, GA
Undergraduate: Bachelor of Science in Biology, University of South Carolina, Columbia, SC
Professional Organizations & Affiliations
Honors & Awards
Emory University School of Medicine

Junior Faculty Development Course Graduate
Children's Provider Builder Leadership Program Graduate
Excellence in Patient Satisfaction

University of Louisville

Chief Resident
Pediatric Gastroenterology Award
First Place for Original Research
Chairman's Award

Mercer University

Gold Humanism Honor Society
Pediatrics Outstanding Medical Student
Psychiatry Outstanding Medical Student
Alpha Delta Pi Scholarship

University of South Carolina

Summa Cum Laude with Honors
George A. Wauchope Award
Phi Beta Kappa Freshman Scholarship Award
Featured Twirler